How To Make Compelling Photo Essays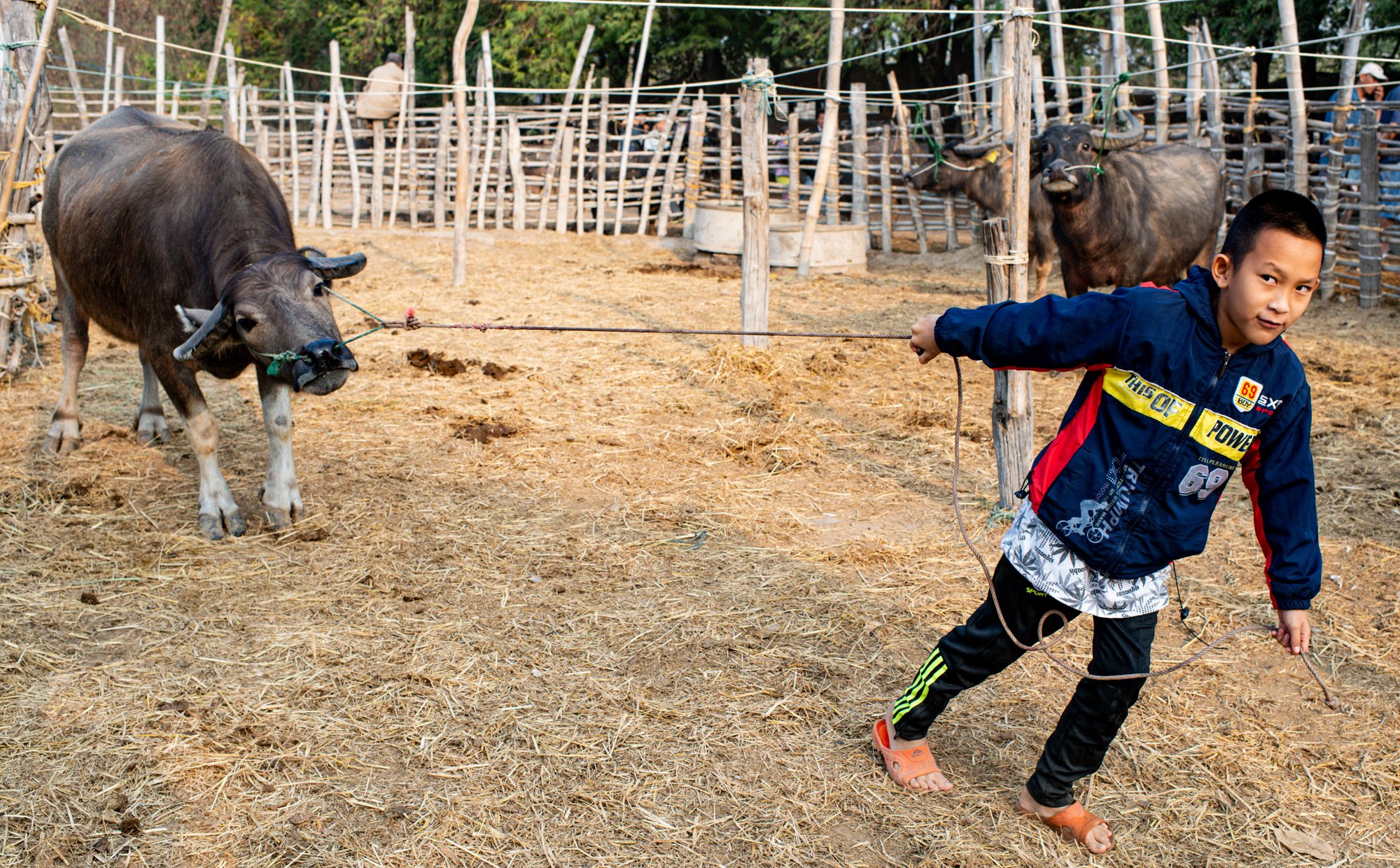 To make photo essays that are compelling it's best to include certain types of images. In my previous article on this subject, I encouraged you to plan well and be prepared to create your photo stories. This article will provide you with more relevant ideas on how to make photo essays.
Use an Attention Grabber
Start strong. Use an image that will capture people's attention and hook them. Provide a reason for people to take notice.
Newspaper journalists know the power of a strong intro. They must grab people's attention in the first sentence to entice them to keep reading. This has become more vital in the digital age as our attention spans are being reduced.
Picking the first photo for your story may be the last choice you make in curating your photo essay. It is the most important and may be the most difficult decision. Reviewing the series of photos for your story one strong photo may stand out as the most impactful. If not, you have some work to do.
Starting with a large number of photos it's going to be challenging to pick one to use as the attention grabber. Begin by pairing potential images and analyzing which of them is better suited to head up your photo essay. Discard the other one. Then pick one more photo and pair it with the other one you kept. Which of these two best suits your needs?
Work through this process and you'll arrive at a winner. But, as I said, this may not be the first choice you make. This process may be more effective once you have curated the rest of your images when you make a photo essay.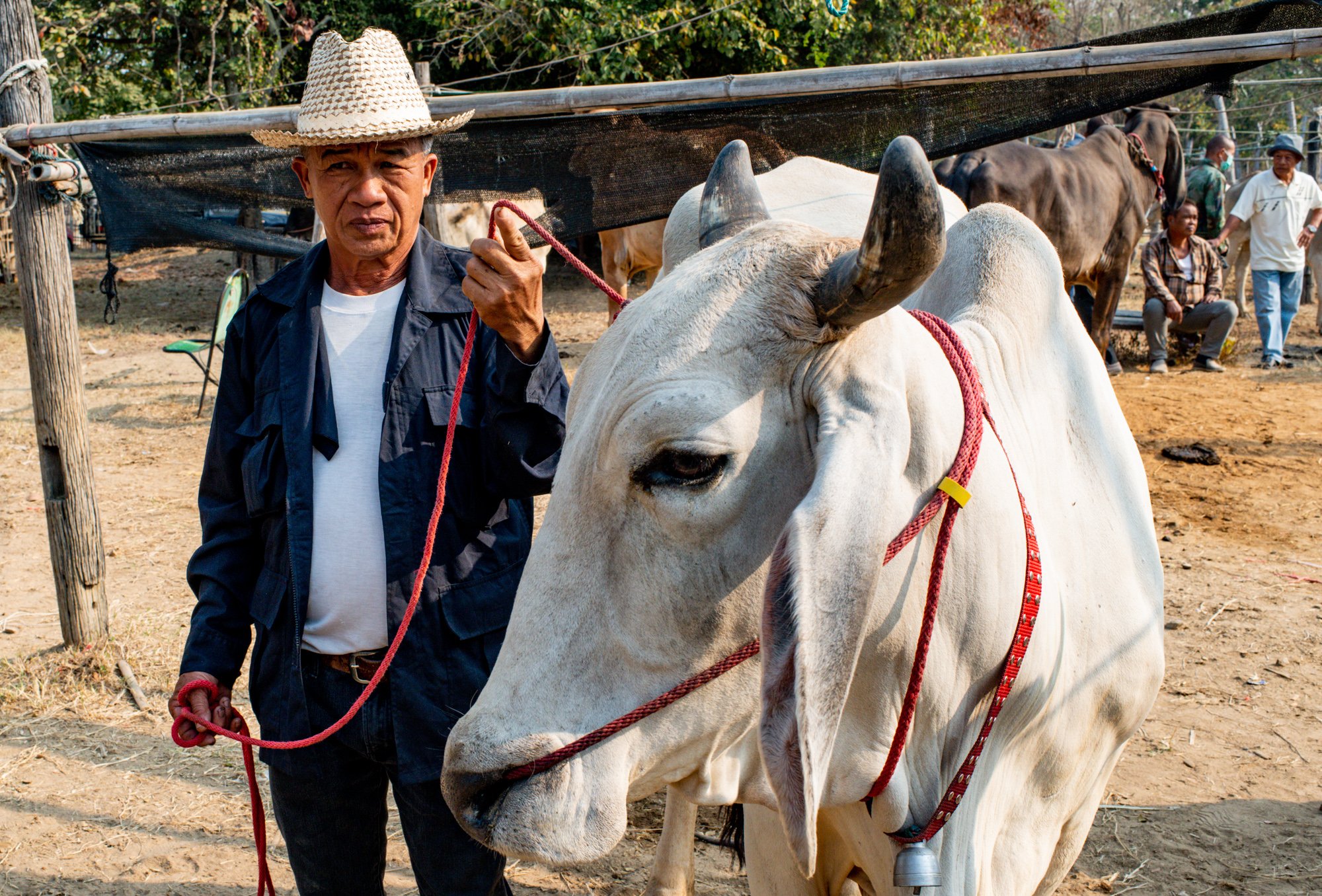 Pick The Right Type of Photo to Start With
What type of photograph will grab people's attention? The stronger the photo the more people will look at it. When you make a photo essay the first image needs to be one of your best in the series.
Don't use a weak photo, even if the content is good. If the lighting, composition or timing is poor, people will not be so interested. Using a good photo of an interesting aspect of your photo essay topic will help win the attention of viewers.
You may opt for the obvious. One photo might show at a glance what your story is about. Making it plain to people exactly what your photo essay is about with the first photo can entice people to keep looking. When people are interested in what your story is about they will want to keep looking. This type of photo will often be a wide-angle showing a broad view of the environment your photo essay is set in.
Picking a more obscure perspective can stimulate interest. By using a photo where the subject is not so obvious you can hook people's attention. You must then follow with a strong image to continue to draw them in. Close up photos can be more intriguing because they show less and leave more to people's imagination.
Avoid using starting photo that's too ambiguous. A sense of mystery is good, but you don't want to incite confusion in people's minds from the outset.
Your choice of topic should help guide you as to what type of photo you start with when you make photo essays. Be mindful of needing a strong opening photo as you are taking the pictures for your photo essay.
Contextualize Your Topic
When you make photo essays it is important to show viewers the setting and context for your pictures. You may be able to do this with a single photo, or you may need to use more than one.
Aim to aid people's comprehension. Assist them in knowing what your photo essay is about within the first few images they see. You may do this adequately with your opening photo. Make it plain what you are communicating.
Creating photo essays your focus is on your main subject. You also must show how it incorporates into the bigger picture. What's the connection with the environment? How can you provide viewers with a broader understanding? Compose your images carefully to juxtapose your subject and other elements to enhance your story.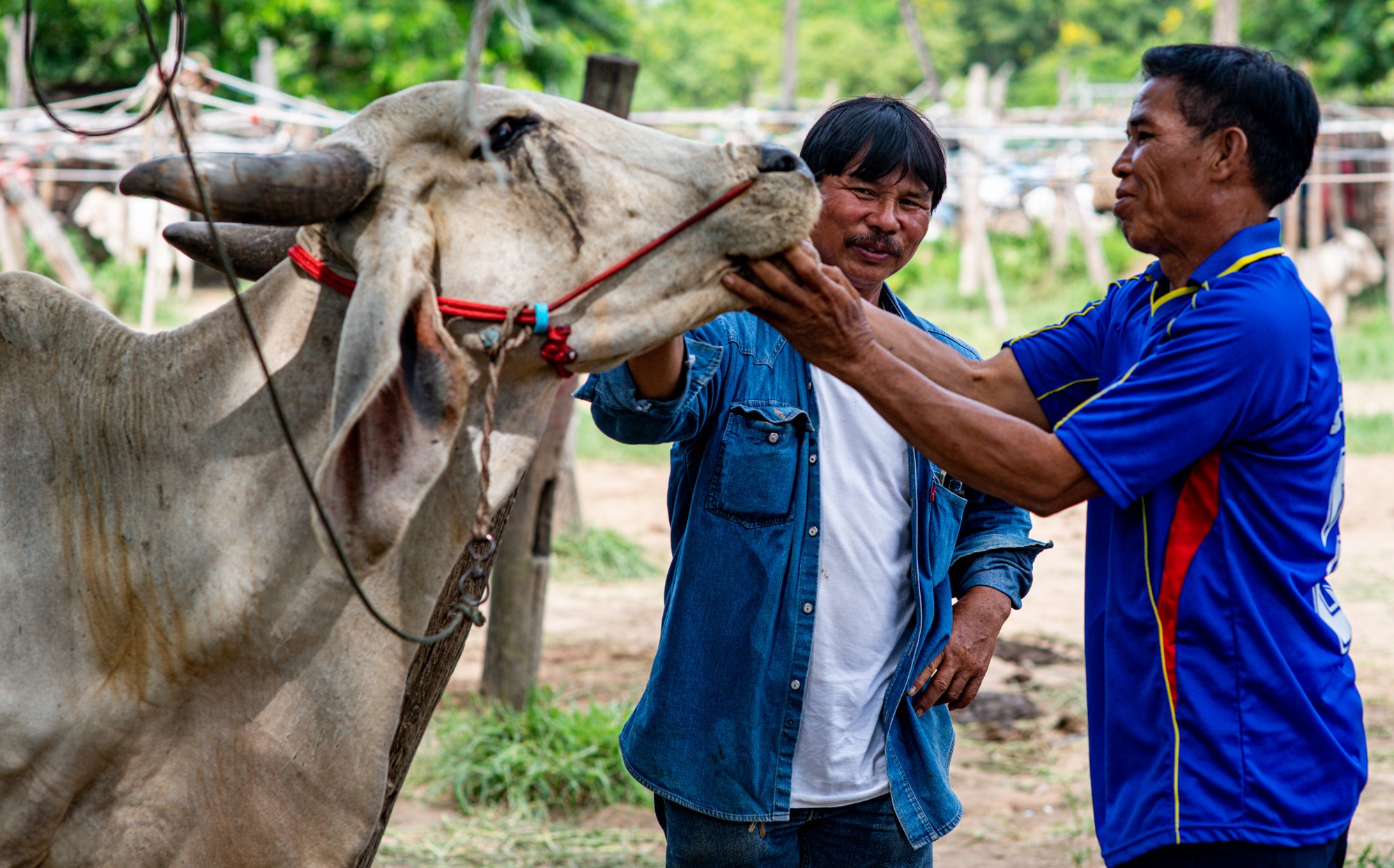 Using a mixture of wide, medium and close up photos will help you provide this comprehension. Connect various aspects of your story in different photos.
For my photo essay at the local stock markets I chose a fairly close up image of a farmer and cow. It gives some hint of the location because of what you can see in the background. It's not totally clear that the man and beast are at the markets. So, with my second and third photos in the essay I have made this plain to see.
Within the first three photos of this story, it will be plain to see the location that puts context to the first photo. This is a photo essay about farmers buying and selling cattle at the market. You can see the three main elements; the farmers, the cattle and the location.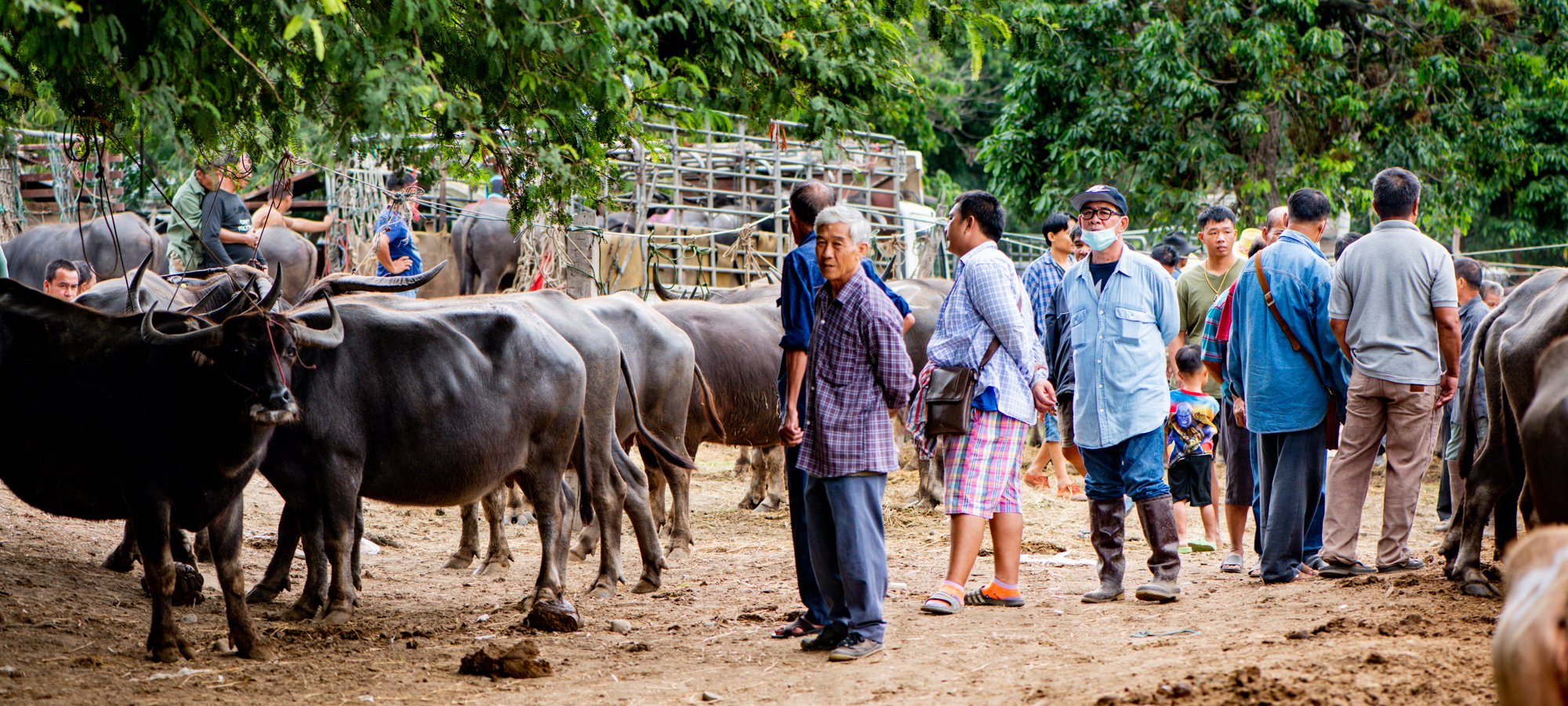 Create the Soul of Your Story
Keep in mind the theme of your story as you are creating the photos for it and as you curate them. Make sure you cover more than what you think you will need. It's always better to have a few too many photos than not enough.
Knowledge of your subject is vital. Unless you have a good enough understanding of your subject you will not be able to capture the real soul of it. Sometimes you will gain sufficient awareness by observation. Other topics will require you to dig deeper and learn more about what you are photographing.
Including people when you make a photo essay is one of the best methods for adding soul. Without the people in my cattle market story it would be more difficult for viewers to connect with the photos. I am surprised at how often photographers who join our workshops shy away from photographing people. Most photos in this essay have at least one person in them. It's not only about cattle.
Take your time and observe what's happening around you. Even if you're making a photo essay in your garden, kitchen or other familiar place. Look at the surroundings with the aim to better capture the soul and create feeling in each of the photos you take.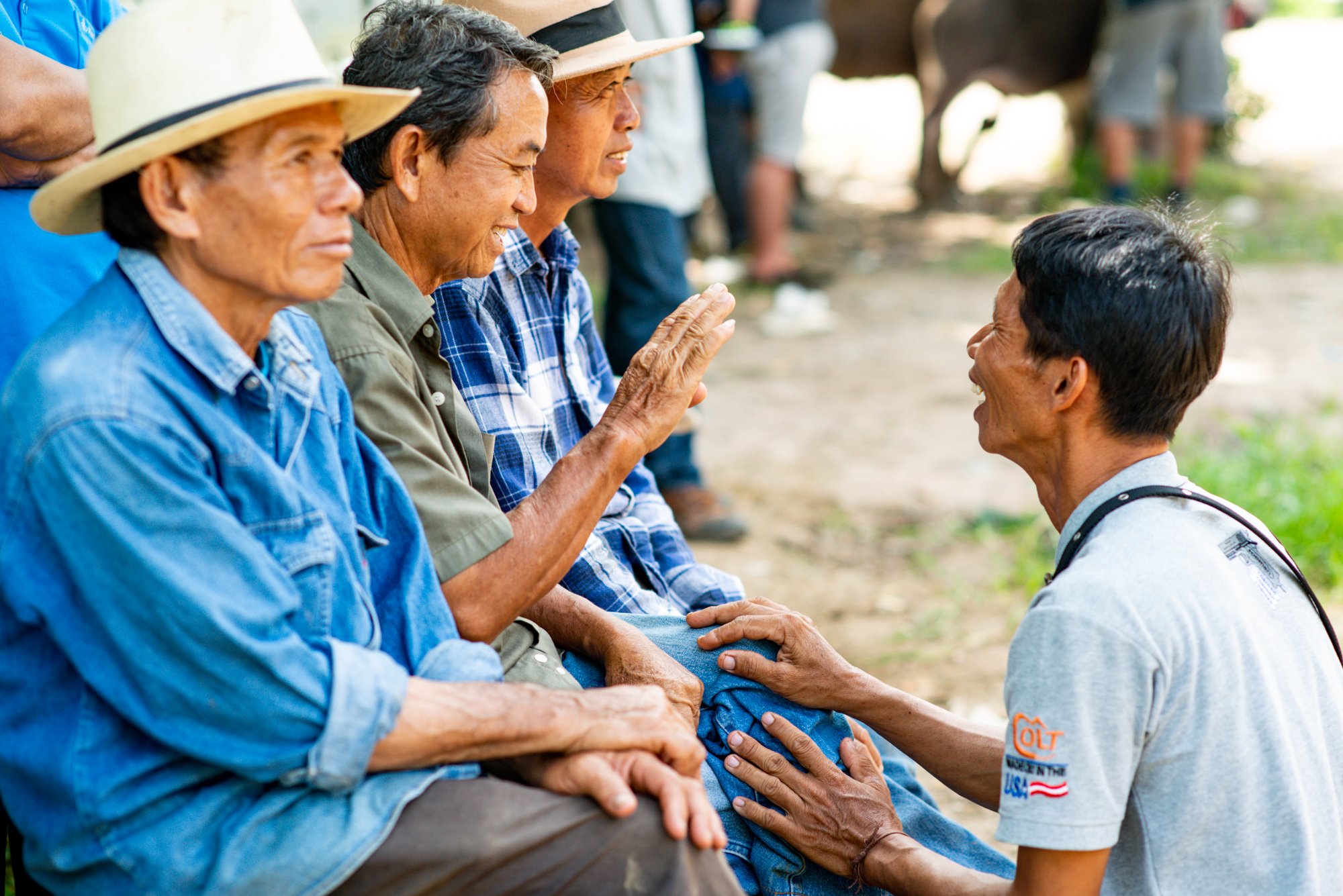 Integrate Visual Styling
As you are taking the photos for your essay think about how they will look together in your final presentation. Consistent style throughout your series will help tie all the images together.
Color
Think about the colors in your pictures. A theme of one or two main colors running through your photo essay helps to guide the viewer through the story. With my cattle market images this was not difficult because of the subject material. There is lots of brown, with green foliage in some photos. Many of the men in the photos are wearing blue.
Frame Orientation
I've chosen all horizontal formatted photos. Presented as a slide show there is a consistent flow from one frame to the next. On a page the options for creating an interesting layout are more limited. If you're going to mix horizontally and vertically oriented photos it looks better when you have a well balanced mixture of the two.
Lighting
Lighting consistency throughout your photo series also helps keep a visual flow. When you need to spread out your photography sessions to complete your photo essay this may be more challenging. If you can photograph at the same time of day each time your photos will have a more cohesive look to them.
Tone
You might like to make all your photos black and white, or partially de-saturated. Picking one or two of your favorite camera techniques to use in a few of the photos helps bind your photo story together. Maybe you can use a slow shutter speed and create some blurring in a few of the pictures. Including the use of flash in all or many of the photos can help develop an overall look and feel to your photos.
Lens Choice
Using the same one or two focal lengths for the whole series is one of the best ways to create a homogeneous look to your images. For my cattle market photo essay I used my 35mm and 105mm lenses for most photos.
All these aspects of creating a united look to your photos are guidelines. Sometimes having each photo lit in different ways can produce great results. Being mindful of how your photos will look when displayed together is the most important thing.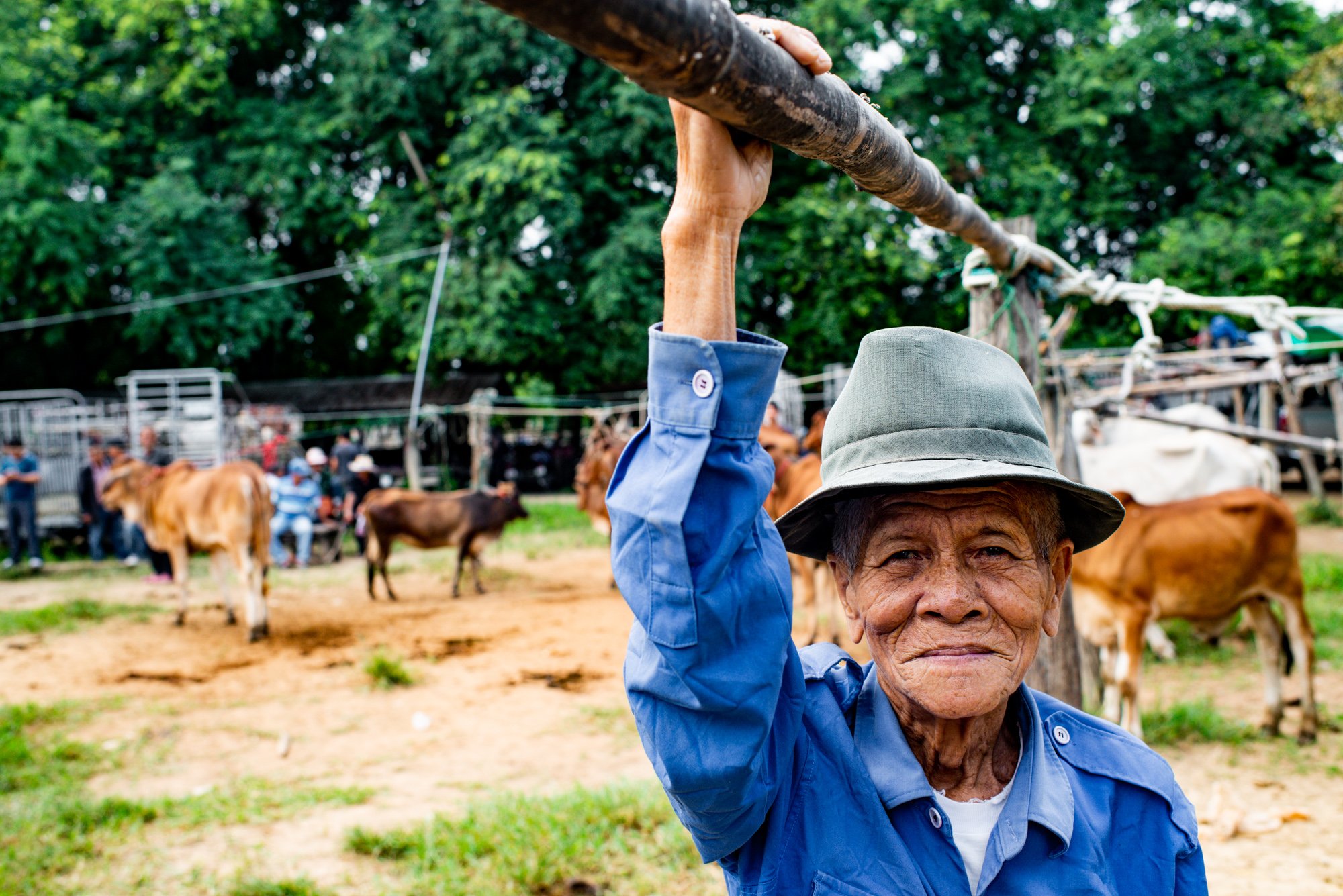 Finish Well
Wrap up your photo story with one or two strong photos. I've used a photo showing money changing hands. This sums up the cattle market. These men are there to close deals. They are buying and selling.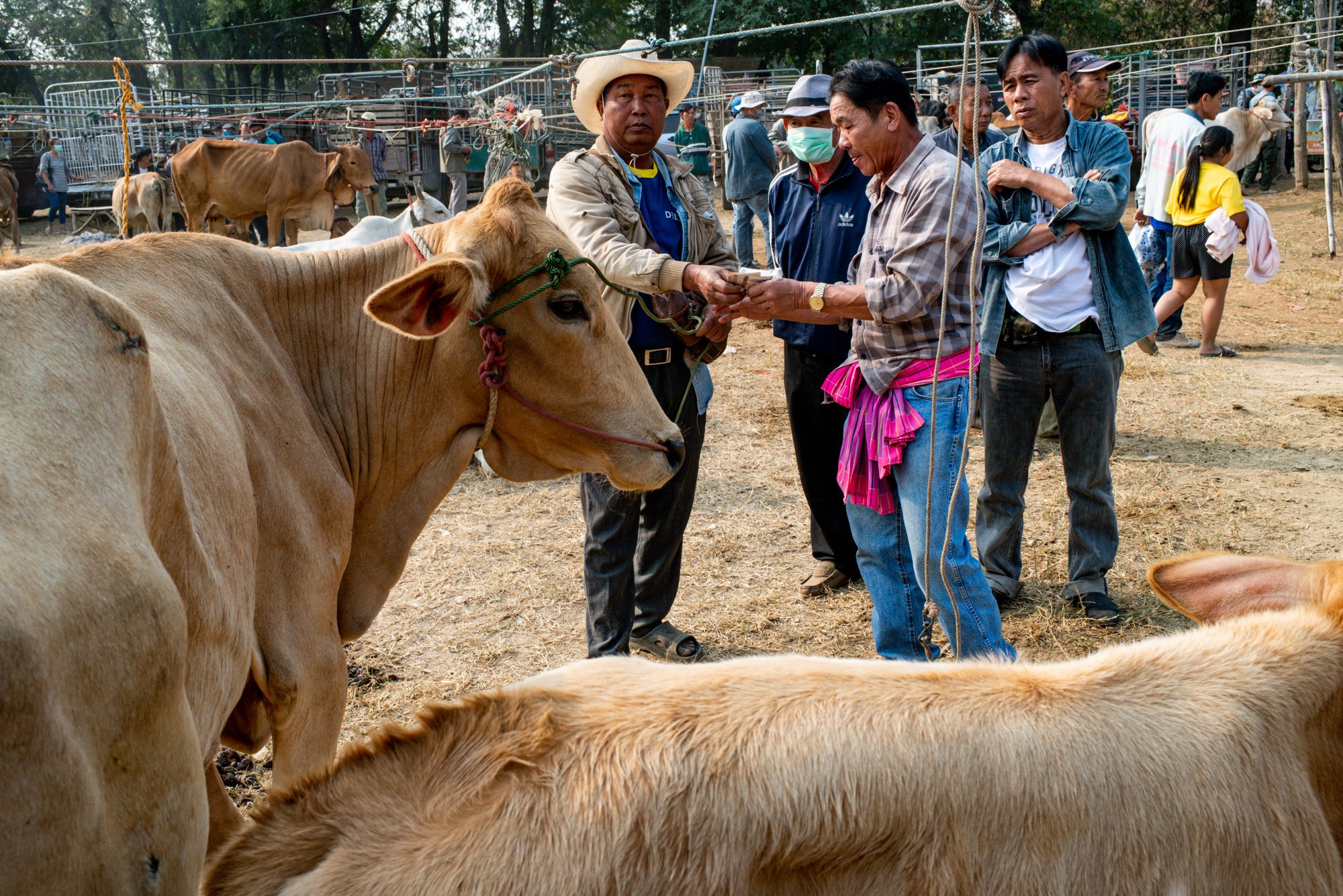 The last photo in the series is strong too, because it's comical and illustrative of the ending. A small boy hauling a huge beast to be transported on the back of his father's truck.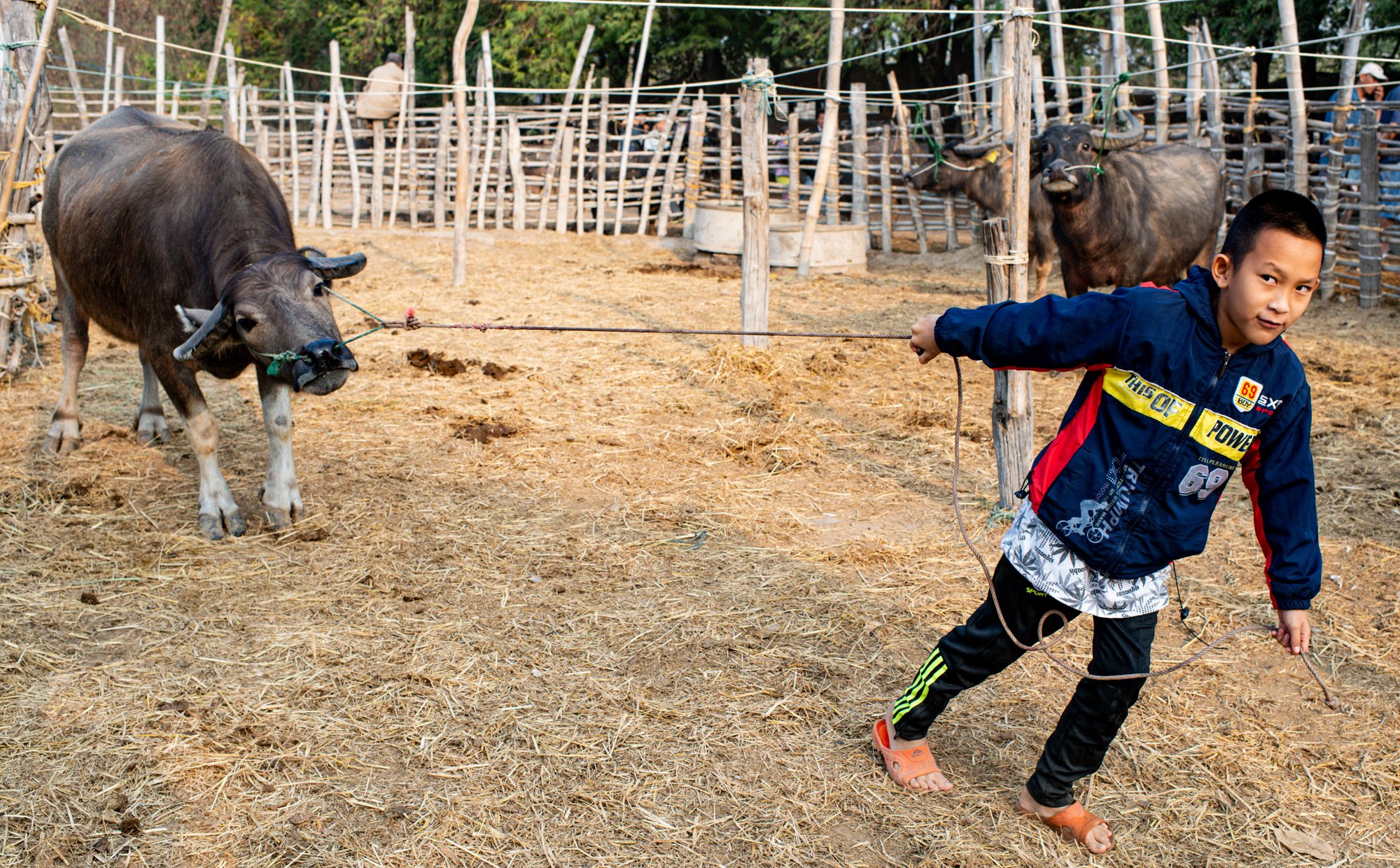 A good story deserves a good ending. The last few images you use when you make photo essays should complete your narrative with meaning. How you can do this is as diverse as the photos you take. You can wrap up with certainty or leave your viewers wanting to know more. Whatever photos you use, make sure to let people know that this is the end.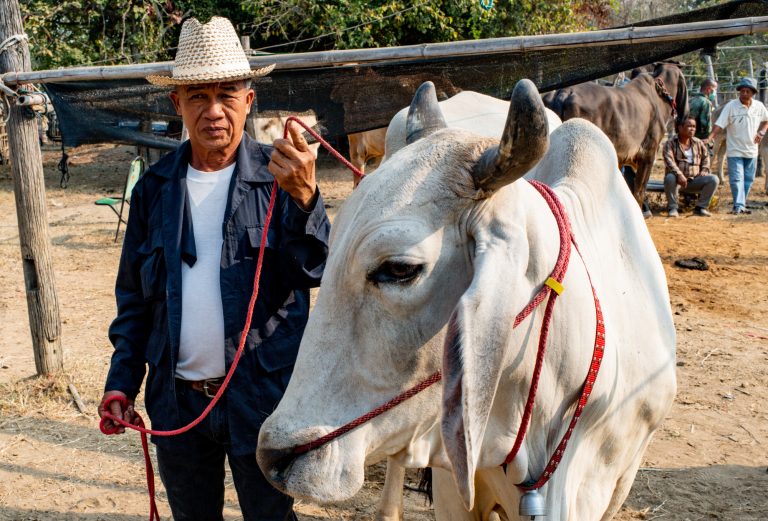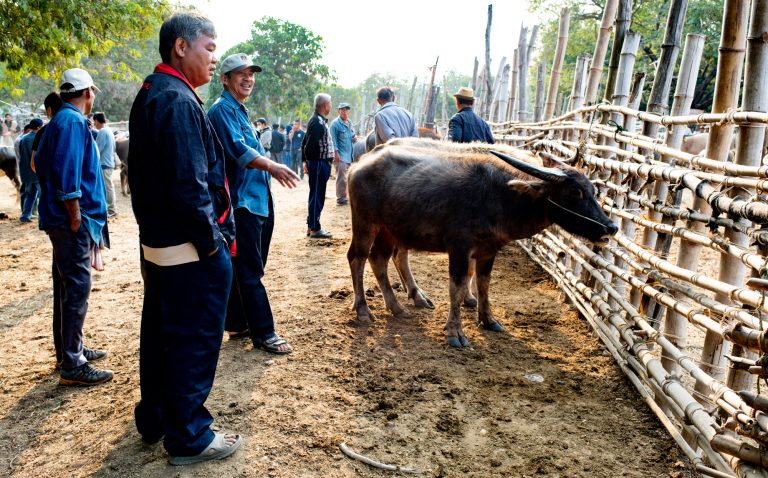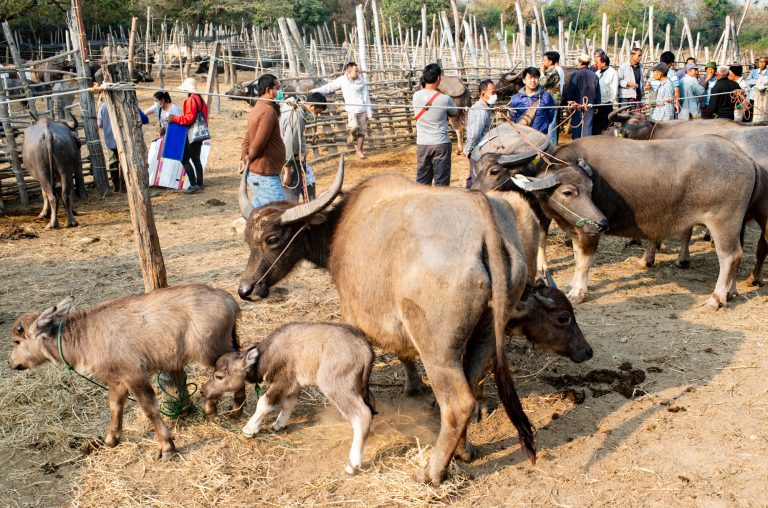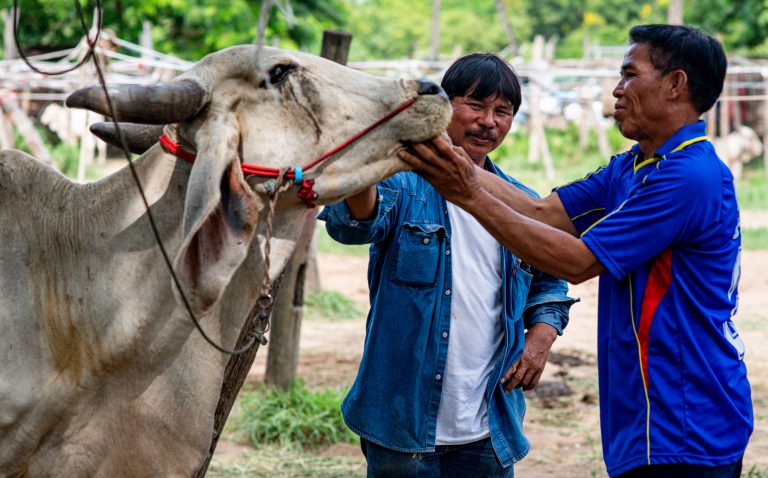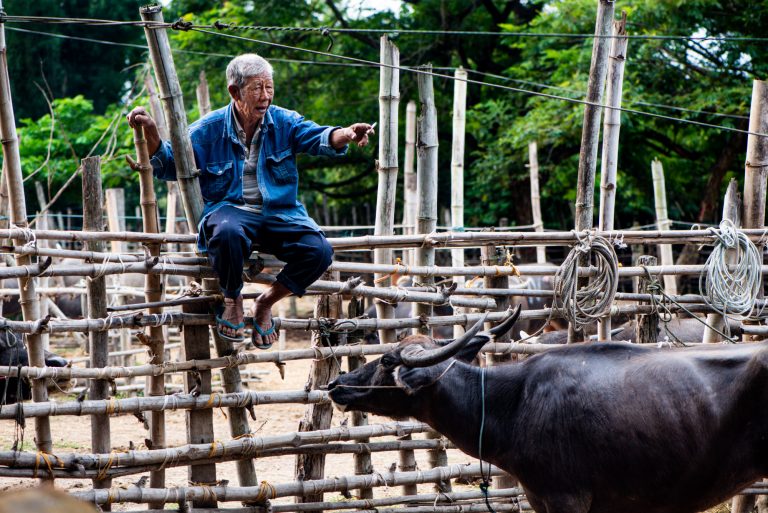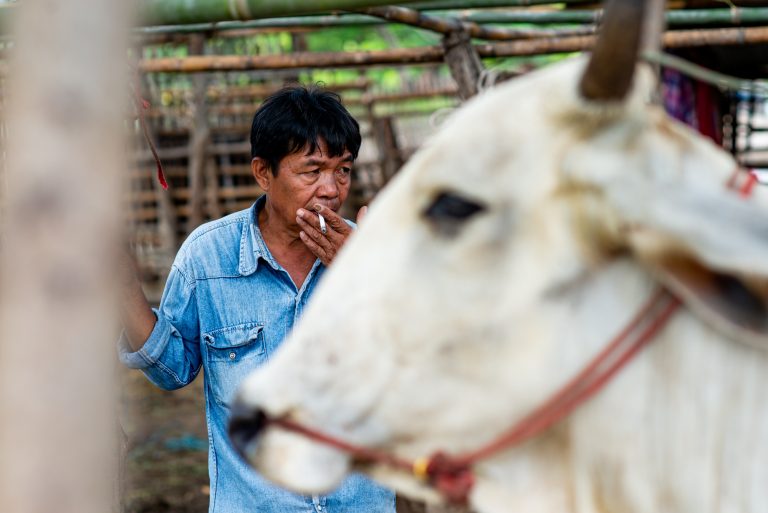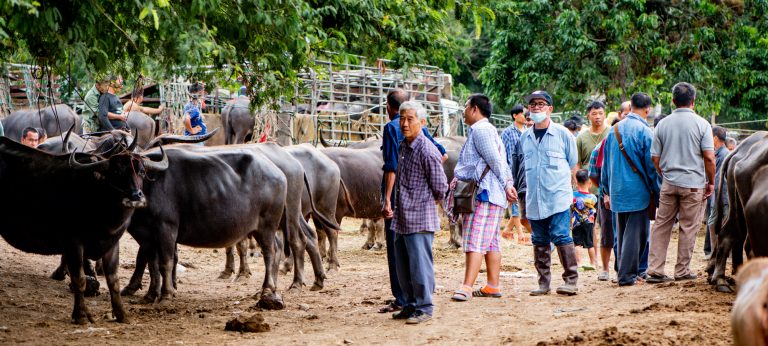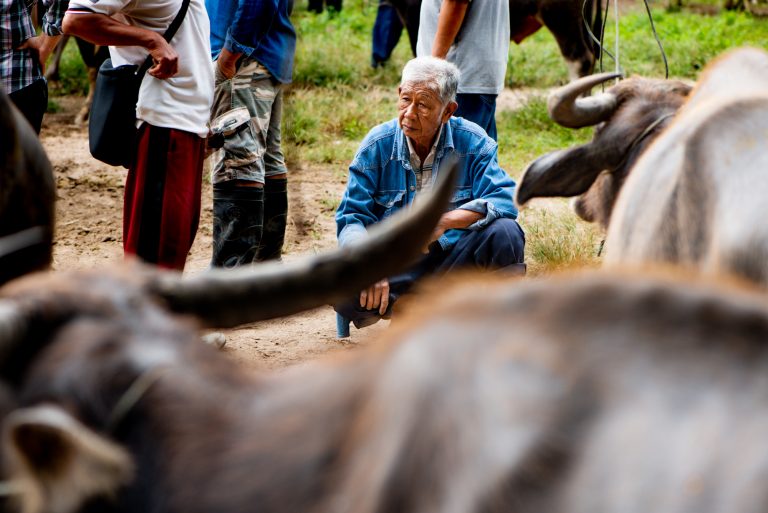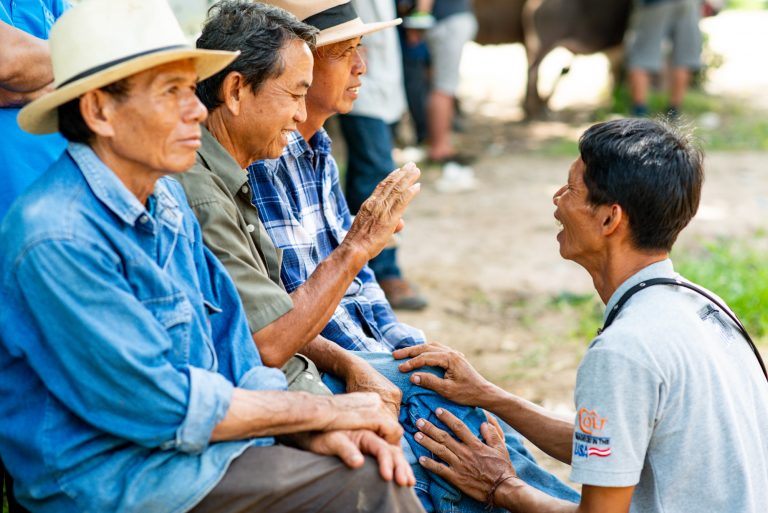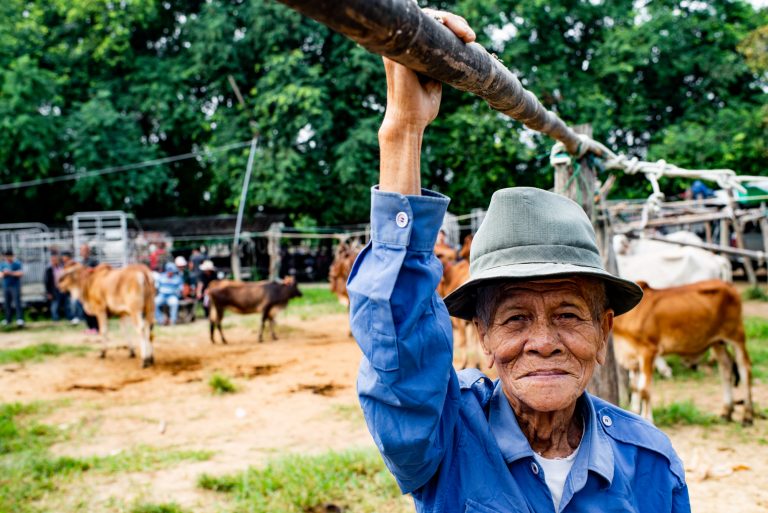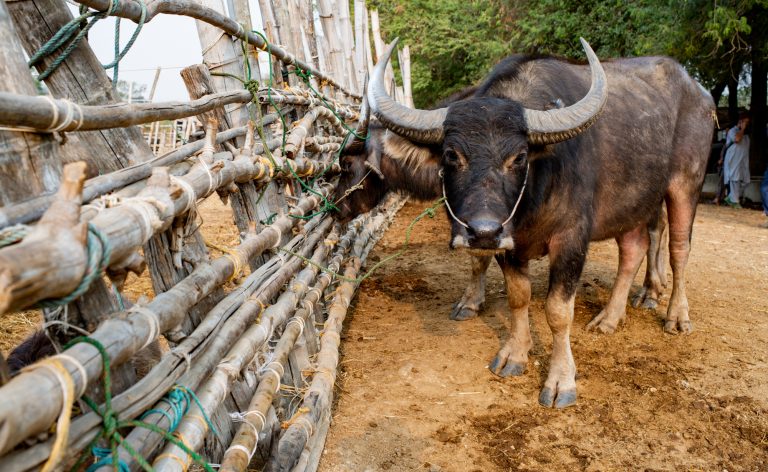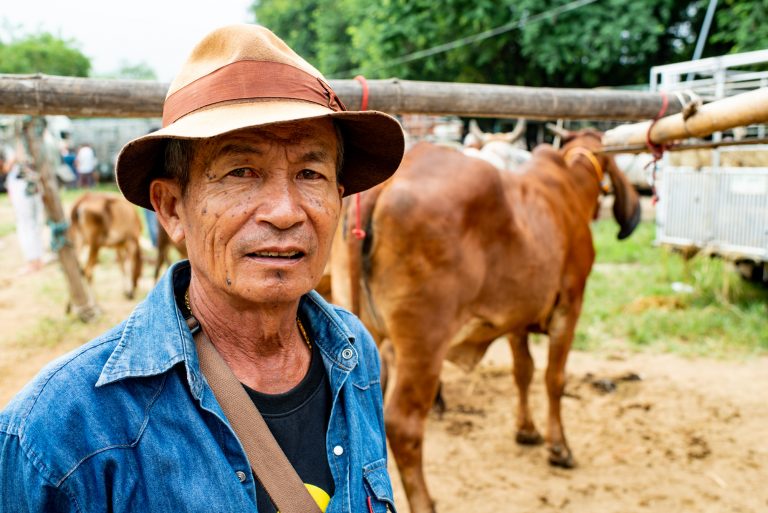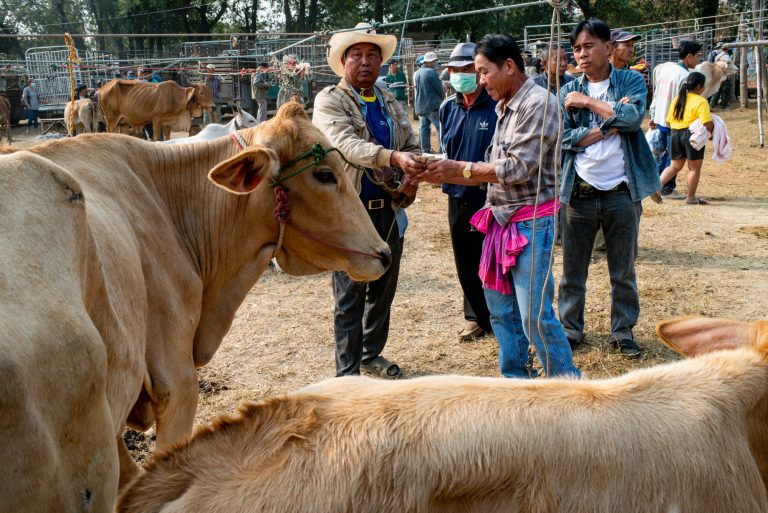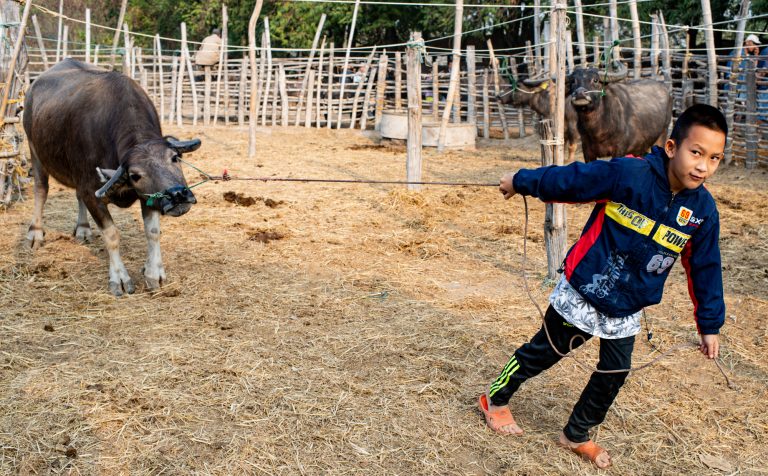 If you enjoyed this article please click the button to show your appreciation