Thinking Outside The Box
– By Kevin Landwer-Johan
Articles by Kevin Landwer-Johan focusing not only on the 'box' (camera) we use as our means of capturing images but also on the art of photography.
Taking pictures involves engaging both our intellectual and technical skills in using our cameras. It's also necessary to express our creative and artistic intuitions so our images convey meaning.
Through these articles, my books and e-zines, online courses, and in-person workshops my aim is to share information about photography and my continually growing passion for it.
I'm open to feedback, so please remember to leave comments and ask questions.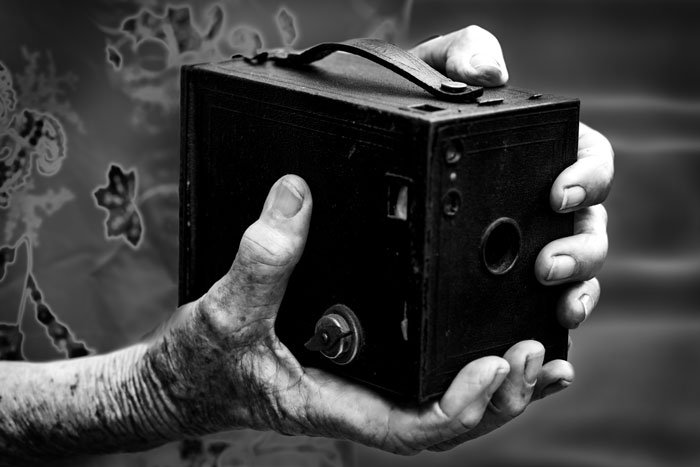 My mother holding her first camera, the classic Kodak Box Brownie, which she has owned for 65 years.
For more of my articles, browse the Article Categories
listed at the right of this page.
More Photography Articles
I also contribute articles about photography to a number of other websites. Here are two I have written many articles covering a broad range of photography topics. Here's a link to  list of my many articles on Digital Photography School.