Why It's Good To Be Social and Build Photography Friendships
Good photography friendships can be hard to come by. Too often photogrpahers are precious about how they take their photos and don't want others looking on.
Without photography friendships, socializing with a camera can be difficult. Going places with friends and wanting to stop to take photos can be disruptive to group activities. You're not so likely to be taking great photos when the pressure is on to keep up with everybody.
One simple answer is to make friends with other photographers. There are a number of benefits to improve photography you can gain by doing so:
You won't be playing catch up with your social group
You'll have a common creative photography interest to talk about
Each of you can teach others what you know about photography
You can collaborate on photography projects together
Don't get me wrong, I always enjoy being alone with my camera. I don't spend enough time like that. But being with even one other person and taking photos together can be a very enjoyable way to socialize. Having photography friendships will help build your creative expression.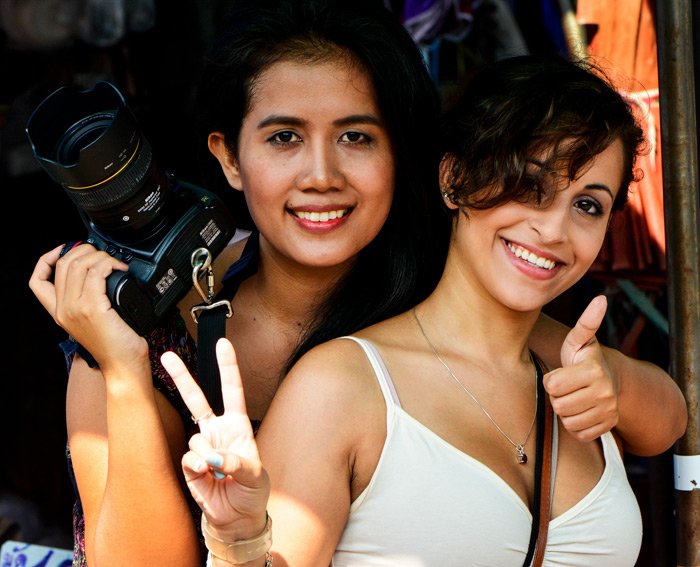 How Do You Make Photography Friendships?
Online groups, Meetups, and the likes are popular ways to get to know other photographers in your area. Finding other like-minded people online who live nearby has never been easier. Begin searching your location and 'photography' or 'photographers' and I am sure you will find someone.
Reach out to individuals online. Look for people who you would most naturally make friends with. Are they a similar age to you? Would you feel comfortable hanging out with them? If you're a teenager you might find someone older who has years of experience that may love to share it with you.
Look for photography groups within your community. Your local library or community center may know of some. Often camera clubs can be a good place to meet people and build friendships with other photographers.
The first photography friends I made was with the guy I bought my first camera from. I'd known him and another friend a short while and I became aware he had a camera for sale. I bought it from him and the friendship with them both grew readily. (You can read more about this here.)
We used to go out taking photos together during the evenings and on weekends and compare our efforts once we got our films back. Both of them had more experience than I did, so I was learning all the time.
Move At Your Own Creative Pace
It was easy for me to hang out with these guys. My other friends would get impatient with me stopping to take photos all the time. With my photographer friends it was much easier because we would all move at the same pace. Stopping frequently to take photos and take an interest in what each other was seeing.
Being in a rush and feeling under pressure to keep up will eventually frustrate you. This is not good for your creativity and will lead to less than exceptional photos.
When you're in a group, even if you're photographing the same subject, your photos will be different than someone else's. We all see the world differently. Learning to see how another photographer treats the same subject can help develop your world and your photography view.
Never Run Out Of Photography Conversation
I once had a partner who complained she couldn't understand me when I was talking to my photographer friends. I've never been one to use too much jargon, but sometimes, getting down to the nitty-gritty details requires specific terms.
I love talking about photography. Relate to people who understand and can converse in a deep and meaningful way. This makes the whole photographic experience so much more pleasurable.
All that's needed to get started is to comment on a particular photo. One of your own or one of someone else's. Make some comments. Ask some questions. Consider how it was made and with what equipment. What would you do differently in the same situation the photo was taken.
Then there's camera talk. This does get me more than a little bored after a time. Especially when it's someone talking about their brand new camera they have hardly had a chance to use.
I'd rather hear someone expound the qualities of the trusted old camera they have been using for years. They'll teach you more about photography in a more interesting manner because of their practical experience.
Collaborate Together on Photography Projects
Once you've built some photography friendships you may want to make it more than a social relationship. Collaborative photography projects with friends can be a lot of fun and help you all grow creatively.
It may take a while and it will involve some good communication. Make sure you are all on the same page, at least as much as it matters.
Having a common vision for what you want to achieve will help you reach your goals. Setting some shorter term targets will help. It really will depend on what you are aiming for and how serious everyone is about it.
Your collaborations can be small, (this might be better for the first one or two efforts,) but can build as big and long-lasting as you like. You may start with a single theme activity and work on up to whole projects that culminate in a joint exhibition.
Having some challenges involved will help you all grown. Work together on a project. Make sure it requires cooperation and learning together. This will build up your common interest.
Work with people you think you will get along with and who have a compatible style or ways of working. You don't have to do everything the same, but it will help if there are similarities and you can get along well together.
Social Photography Friendships
Step out. If you are used to mostly using your camera solo, step out now and again and take part in a group activity. It might take a few tries before you enjoy it and start to meet people you can befriend. You never know what it might grow into. My wife is a photographer too 🙂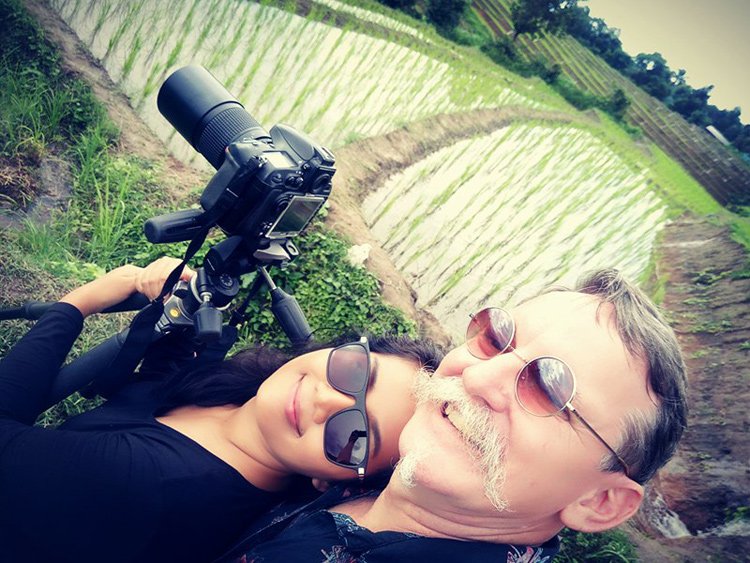 If you enjoyed this article please click the button to show your appreciation