Learn the Value of Patience and Anticipation in Travel Photography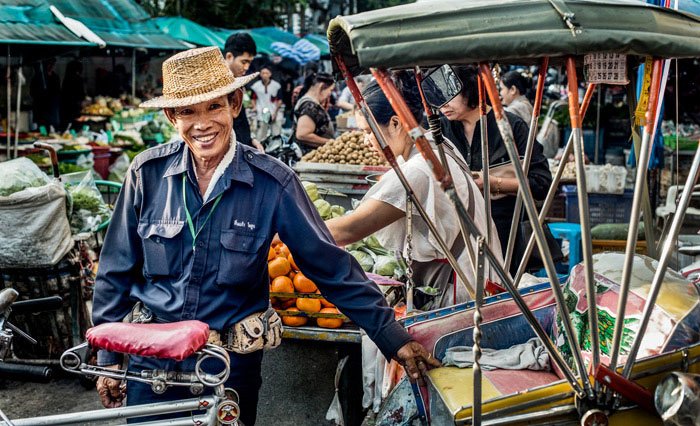 Many photographers have the idea that you need to be fast to capture the best photos.
Sometimes this is true. But often learning patience and anticipation helps you take much better photos.
It's very easy to be a snap shooter, especially when you are traveling. Patience and anticipation don't happen often enough. Being out and about away from your normal walk in life, you see more things that are different and interesting. It's very easy just to grab a quick snapshot and move on.
However, if you take your time to look at your subject, consider where the light is coming from and how it falls on your subject. Move your point of view to find the best spot to shoot from. Change your point of view – lying on the ground or crouching down may give you a far more interesting perspective. Rather than grabbing a quick snap, take a little time to make a more striking photograph.
Be aware of the background. Look at it carefully as you move around your subject. Is the background distracting? Will it be less distracting if you move to your left or right? If you move up or down?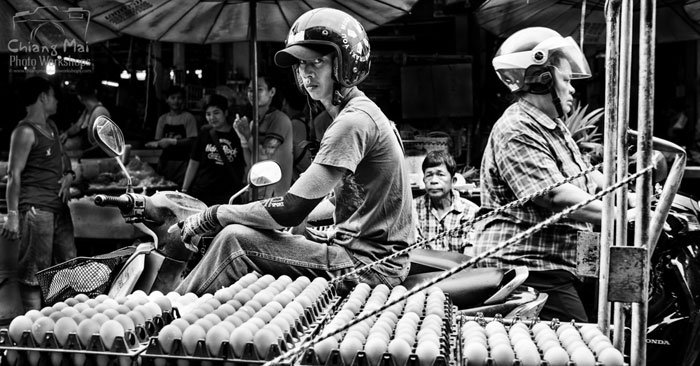 Once you've chosen your angle, wait. Is there some movement or action that will happen to make your photo more interesting and tell more of a story? Take your time, be patient, wait for a decisive moment to take your photo. Don't just take one shot either, keep shooting until you are satisfied you have at least one or two good photos.
The White Chedi
Photographing the historic White Chedi near Muang Mai Market in Chiang Mai early one morning I chose my angle, framed it up and shot a nice balanced image. Then I waited. I knew if I stopped there a while I would be able to include something else in the photograph to tell more of a story.
Before long a tuk-tuk passed – flying a Thai flag, which added even more to the shot than I had anticipated. The tuk-tuk was perfect because it is so synonymous with Chiang Mai. My timing could have been a little better to have the tuk-tuk centered against the chedi.
A tricycle taxi, red taxi truck or market vendor with their motorcycle over laden with produce would have served well to enhance my photo also. Just the chedi on its own is a nice image, but being patient and anticipating that the right traffic passing would add story to my photograph has made it a stronger picture.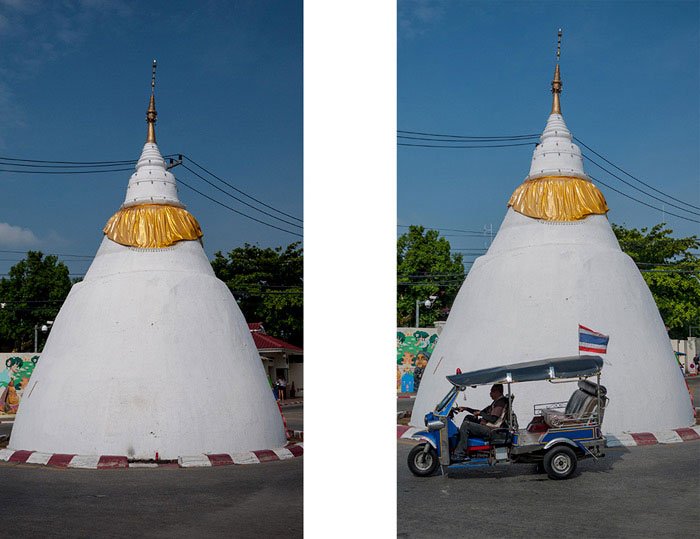 Further Reading
If you've enjoyed this article you may like to read this one on what makes a photograph good.
If you enjoyed this article please click the button to show your appreciation