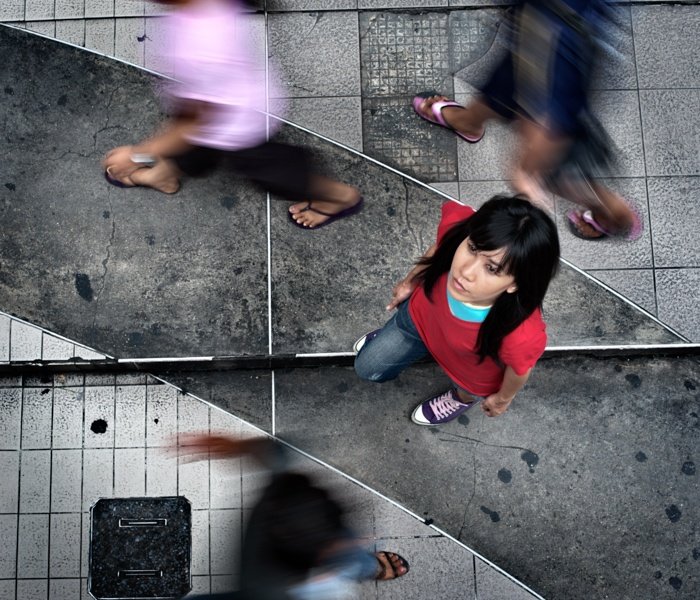 Street Movement Portrait
Photographing on the streets of Bangkok is a lot of fun, if you can cope with the crowds and the heat. Capturing some movement of the people passing was my main aim for this portrait.
Working with someone very patient was the key here. Setting up for this photo and taking enough to make one or two portraits worth sharing took at least an hour.