Photography Books Recommended by Kevin Landwer-Johan
Disclosure: Please note that the links below are affiliate links, and at no additional cost to you, I will earn a commission if you decide to make a purchase after clicking any link. I recommend these items because I believe they are helpful and useful, not because of the small commissions I make if you decide to buy something through my links. Please do not spend any money on these products unless you feel you need them or that they will help you achieve your goals.
Irving Penn is an iconic photographer best known for his work with Vogue magazine. His professional career lasted nearly 70 years. He began as a designer, first picking up a camera because he was not getting the photos he wanted.
In many of the exotic locations he worked for Vogue he would stay on longer to work on his own photographic projects. He is one of my true photography heroes and the inspiration for my natural light outdoor studio portraits.
Irving Penn: Centennial celebrates the centennial of Penn's birth, this splendid volume spans the entirety of his groundbreaking career.

This book, written in Irving Penn's own words, provided me the inspiration to begin my natural light portrait project back in 2008.
It contains many interesting stories giving insight into how he created his portraits, working with all kinds of people in the most exotic locations. Reading about Penn's passion has certainly helped me develop mine.
An old favorite of mine, I have enjoyed this book for many years. A fine collection of some of Penn's best work.
This book contains many of his best known photographs and a number of more obscure images. Ranging from his natural light portraits and workers series to his classic still lifes and iconic fashion work for Vogue magazine.
This is my favorite book about photography. Written by two friends, two photographers, with extensive experience in making pictures and teaching the craft.
It is no way a 'How To' photography book. There's nothing much about equipment or even technique. If they are discussing equipment it's about having the right tool for the right job. This book can help you improve your photography considerably.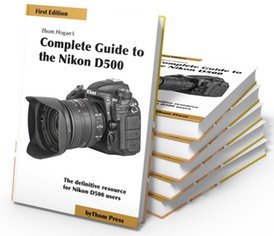 Thom Hogan is well known for his extensive writing about all kinds of Nikon cameras. If you're a Nikon user it's well worth purchasing the book Thom has most likely written about the model you own. These books are informative and well written. Far easier to read and understand than your camera's manual.